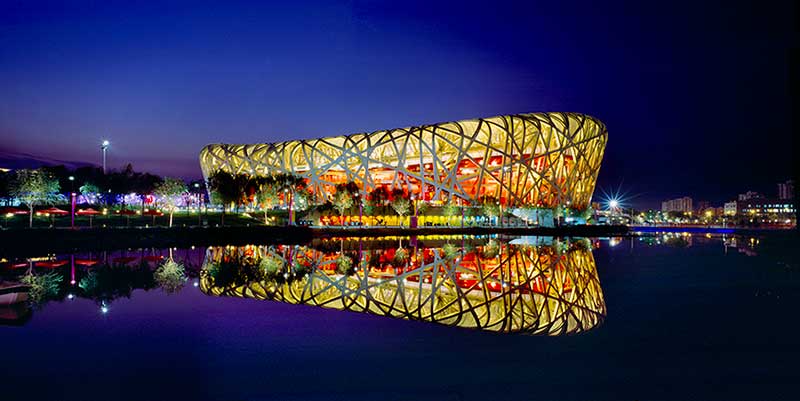 A Model for Operating Olympic Venues
After Beijing 2008 Olympic Games, Bird's Nest hold Beijing 2015 World Championships, making a great success. And it will witness the opening and closing ceremonies of Beijing 2022 Winter Olympic Games. As the first stadium hosting both Summer and Winter Olympic Games, Bird's Nest has been a landmark that represents the national image. It is not simply a physical or architectural concept, but even a sacred, profound public icon.
By the philosophy of "government guidance with enterprise operation and social participation", the National Stadium Company makes full use of heritages of the Olympic venue,creating a new highlight of Bird's Nest tourism, introducing top events and performances, initiating youth charity events, developing independent brand projects, building a brand-new commercial industry chain and exploring diversified operation of venues. All such measures make Bird's Nest a model of operating Olympic venues with sustainable development.
Based on travel service, large-scale events and commercial development, the National Stadium company will strengthen the main business and open up new areas with more refined management to develop the company into a giant group in the Beijing 2022 Winter Olympics. Through constantly innovation, Bird's Nest will continue to build as a world-renowned international comprehensive sports and cultural center and a world-class brand in operating Olympic main venue.